2020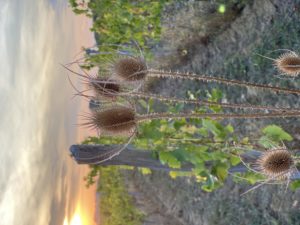 The journey through our different vintages continues and now it's time for the present: a dive into the 2020 vintage...
2020, with spring rains that maintained, throughout the hot summer, a water reserve that amply watered the best clay and limestone terroirs, 2020 is a vintage that sticks to its soil.
A little rain in August allowed the grapes to catch their breath and swell. This September harvest, with its cool nights and very hot days, sets the tone for the year. A very early harvest, on 18 September 2020!
This wine is currently being aged in our French oak barrels. This year we are experimenting with 225 litre and 500 litre barrels! It is this work of goldsmiths that year after year is refined and perfected to find the right balance and elegance of the wood.